The Post Pandemic Drive to Healthy Buildings
---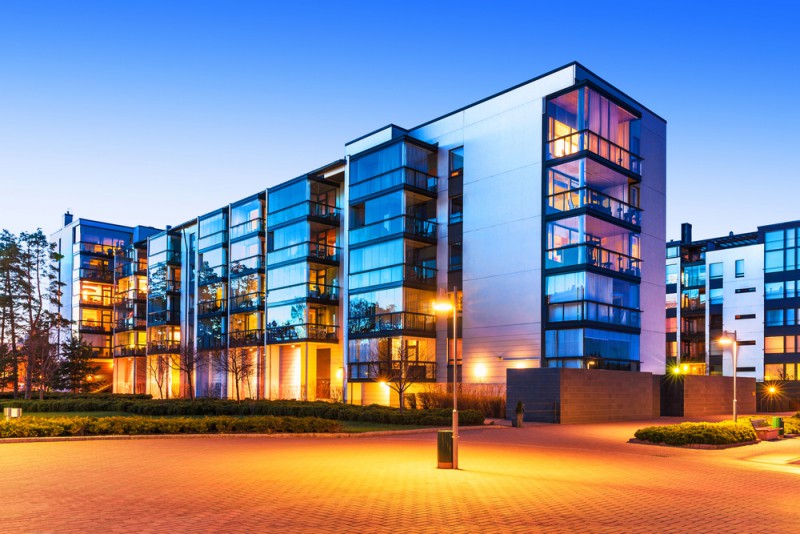 Other sources suggest that a healthy building also factors in the three pillars of sustainability: social, environmental, and economical. Regardless, integrating all these points into a new build would yield an ideal outcome - but how is this possible?
For starters, the discourse around construction needs to shift from erecting a building as quickly as possible to taking the time, necessary materials, and outsourcing to ensure that the building is constructed with the abovementioned factors. Though a small number of companies are paving the way toward this future of healthy buildings, an industry shift could help to catapult this ideal into mainstream reality.
One positive note about this field is the range of creativity and ingenuity that spans it, allowing the contractors, architects, and other crew members to have a say on the varying approaches that could be taken to produce a desired result. Below are just a few of those changes:
Installing alternative energy - this action has the potential to touch all three pillars of sustainability and indirectly check-off some of the US Department of Energy's points. It can be economically viable due to the decrease in wind and solar prices over the past decade, eco-friendly due to the lessened environmental footprint compared to fossil fuels, and socially beneficial by improving water quality, air quality, and thermal health.
Increase ventilation effectiveness and maintain HVAC filters - changing HVAC filters can prevent the risk of airborne particles and therefore reduce the potential of spreading illnesses. Likewise, installing more efficient ventilation can increase air supply by up to 30%, meaning potential airborne particles become more diluted and less likely to impact human health.
Obtaining LEED certification - Leadership in Energy and Environmental Design (LEED) is green building certification offered by the U.S. Green Building Council (USGBC). This certification provides a framework for environmental and social design that ensures the health of a given building. Although there are other certifications, such as WELL and FITWELL, LEED has larger name recognition and carries an increased monetary value for facilities that have obtained the status, making its application eco-friendly, socially beneficial, and desirable for profit.
Why Does Transitioning to Healthy Buildings Matter?
In 2020, the BOMA International Conference & Expo was presented to a virtual audience. During the conference, presenters and researchers Dr. Joe Allen and John Macomber challenged this talking point with their own query: considering that 90% of individuals spend their time indoors, why isn't there a greater emphasis on constructing healthier buildings?
That alone is reason enough for many to see the imperative nature behind healthy buildings. Nevertheless, the other benefits of this approach include the potential for a longer building life span, lower utility costs, improved mental health, and climate change remediation.
Unfortunately, this approach is easier said than done as much of the infrastructure industry relies on turning a profit to stay afloat, something that, though possible with healthy buildings, is still a newer sub-sector that has been met with resistance. However, due to the pandemic, things are beginning to shift, making this historical industry more open to change than ever before, especially in the private sector. Hundreds of startups around the globe have moved toward healthy buildings, helping to apply pressure to the industry and set new standards of ingenuity
If the pandemic has taught society anything, it's that within the future lies a portion of unpredictability, meaning that industries will need to make adaptations now in anticipation of what is to come. As time moves forward and the pandemic continues to wane, its mark will remain on the world for years to come, reminding the world all of what used to be and why mitigative steps need to be taken to prepare for the future to come.
---