Ramifications of Using Sub-Standard Materials in Construction
---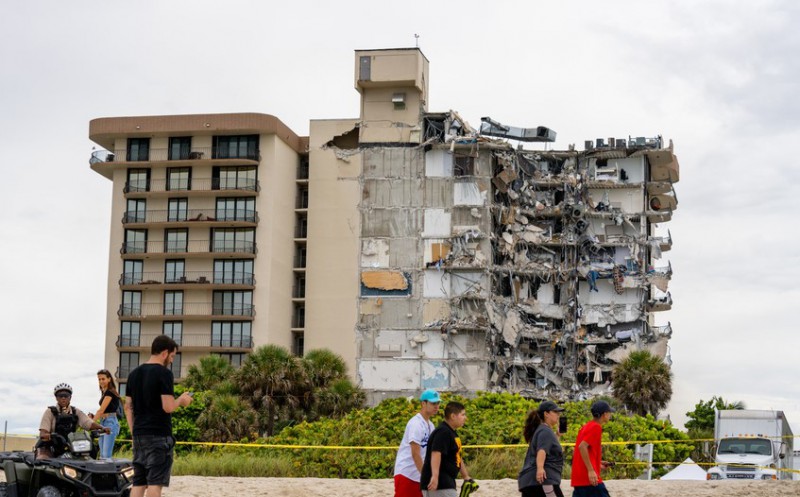 Poor quality construction materials pose a significant threat to building lifespans, the economy, and human lives. Construction of substandard buildings can lead to numerous repercussions, including premature building component failure, accelerated building deterioration, even building collapse.
Why then do we use substandard materials in construction? How does the use of substandard materials affect the industry? The owner?
Construction Material Quality and Building Service Life
When constructing a building, many factors come into play, including design, resources, materials, environment, workload, and costs. Above all, the quality of materials used has the biggest impact on building safety and lifespan.
Construction material quality is a major predictor of the service life of a building (how long it can perform its intended purpose). Both the structural and non-structural integrity of a building's components determine the building's lifespan. And the quality of the building materials determines the integrity of those components. Selecting quality materials reduces maintenance, repair, and replacement needs and lengthens the overall building service life.
What Are Substandard Construction Materials?
Building materials are considered "substandard" when they do not meet quality standards or when their use decreases building service life. In some cases, quality standards are established by law.
For government-funded projects, construction materials must meet 1933 Buy American Act requirements. Most foreign-made materials are illegal to use in public building projects. Public works project contractors must certify that the materials used are manufactured in the U.S.
Still, U.S. building projects have been incorporating cheap foreign materials in U.S. building projects for decades. In 1963, the Texas Supreme Court stated its negative opinion of foreign steel, claiming it is often rusty, defectively threaded, improperly marked, and "often difficult to test at the place of manufacture."
In 2020, Bradken Inc. paid a $10.9 million settlement to resolve allegations that it produced and sold substandard steel components for use in U.S. Navy submarine hull castings and altered lab test results to make the steel appear to meet government contract requirements.
In 2017, Georgia-based Energy & Process Corporation paid a $4.6 million settlement for knowingly failing to perform quality assurance procedures and supplying defective steel rebar to construct a DOE nuclear waste treatment facility.
For non-public building projects, building materials requirements are often less stringent. Building code requirements for the region usually specify the materials that can be used to some degree. Still, substandard building materials sneak through.
In 2015, Lumber Liquidators paid $36 million in a class-action settlement after choosing to install Chinese laminate flooring, the laminate containing toxic levels of formaldehyde. In the nationwide recall, the CDC stated, "certain Lumber Liquidator flooring from China could have triple the amount of cancer-causing formaldehyde than originally thought."
From 2000 to 2008, San Diego high-rise building projects used Chinese cast-iron piping. The low-quality coating allowed for major leaks causing massive property damage. Buildings dating back to 2000 may also contain substandard products like corrugated stainless-steel tubing and black metal piping.
Building projects that use Chinese drywall face a future of toxic gas release and damaged appliances. Imported Chinese steel used in the construction of over 15 California schools led to defective seam welds, putting school children at risk and requiring costly repairs.
Why Do Contractors Use Substandard Materials?
In a nutshell, profit margins. The incentive to use substandard building materials is far higher than the incentive to use quality materials. Unfortunately, the push for profit drives opportunistic conduct. The use of substandard materials helps ensure profits and tracking material quality is difficult. Without a building failure or collapse, the use of substandard materials is rarely detected.
When procuring construction materials, contractors must (1) select the supplier and (2) optimize costs. And while material inspection, controls, corrections to orders, or cancellations of orders may seem important, they are considered an unnecessary cost, leaving the door wide open for fraudulent, counterfeit, and substandard building materials.
Corruption and other unethical practices among stakeholders at various phases of construction projects play a big role in the use of substandard materials, particularly in material procurement and purchasing. Corrupt activity can include bribery in winning contracts, false invoicing, design manipulation, and quality test result manipulation.
Standard construction materials are expensive. Building owners and contractors are under significant financial constraints. Greed, corruption, negligence, poor supervision, contractor incompetence, poor working knowledge of building materials, inadequate material testing, and vendor and supplier deceit all contribute to shoddy building material procurement.
Consequences of Substandard Construction Materials
Substandard construction materials can allow for any number of building defects, including the formation of cracks in cement, plaster, and walls, peeling paint and protective coatings, faulty electrical wiring, defective plumbing, mildewed interiors, deformation or sagging, and roof defects.
For the building owner and occupants, the use of substandard materials can mean a longer construction process, high operational costs, high maintenance and repair costs, ongoing building component failures, accelerated building component deterioration, structural failure, and potential building collapse.
The industry faces few negative consequences for using substandard materials. For the contractor, the use of substandard materials can offer an unfair competitive advantage. The lowest bids win in the competition for contracts between suppliers, manufacturers, subcontractors, and contractors.
The industry receives no tangible reward for quality building materials or increased building lifespans. Instead, it is rewarded for winning contracts, accomplished in part by buying, offering, and incorporating materials at a lower market price. Those willing to take risks can increase profit margins and outperform legal and ethical competitors. There is little incentive and loads of disincentives for insiders who consider reporting corrupt practices.
Years down the line, contractors may face a damaged reputation, additional costs, or severe legal sanctions. But these consequences do not often arise until a major building failure has occurred. And regardless of the potential for compensation, owners and occupants often come up short.
In many cases, warranties limit liability, and the burden of proof is high in finding a contractor liable for things like increases in repair or maintenance costs. These cases often involve multiple parties and can become a long, drawn-out blame game between supplier and contractor. The supplier will blame assembly. The contractor will blame the material. The client will often settle on an exception granting or agree to a resupply settlement.
The most promising approaches to mitigating the risks associated with poor building materials include:
Increasing control
Enforcing stricter regulations on pre-construction material analysis and approval
Boosting incentives for quality materials use
Increasing incentives for reporting fraud or corruption
As long as substandard construction materials exist and offer risk-takers an unfair competitive advantage in the industry, the use of these materials will continue. Unless the industry and federal and local governments apply policies to detect substandard materials before installation, the adverse consequences will likely increase.
---